YES YES YES!
Well that's not a good sign.
They're ok to a point, but she went past it
Grumpy cat in my apple
What I do when I cant hear someone
No credit
Best name ever
Victoria Justice
Happens a lot
WHAT THE FUCK IS WRONG WITH THIS COW
Girl fingered in street while her friend pukes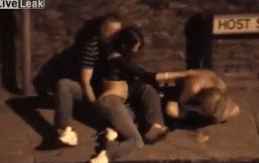 A grave "erupted" in my town due to excessive rain and melting snow.
I don't like going places where they expect me toupee for sex.