Wedding hair perfection
A buddy of mine had his first daughter this past year and no that is not a wig
The SyFy channel creative process
How my Monday morning started. Clearly toner cartridges & compressed air don't mix…
Welsh porn. And some woman trying to block the view of the hotness.
Collective curiosity
I saw a black man last night…should I report him??
J'adore Versailles… in Winter
Milana Vayntrub, AKA the hot girl in the AT&T supervisor commercial
To my overly cautious phone
this inmate who is serving a life sentence for molesting and then murdering a 10 year old girl called katie was held down and branded by fellow inmates when they learned of his crimes
A japanese air force pilot and her manga portrait decal.
Toy collector unknowingly shows Gun Dildo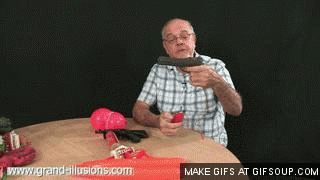 Cold day in Norway
My friend just won a vibrator in a raffle at a feminist party. Safe to say the girls got a little jealous
Marketing 101 with Chandler Bing.
The best part of waking up is dog toys in your cup