Wife left the baby with me to go out for a girls night. 10 minutes out the door she asks how the baby was doing so I sent her this…
MLK didn't die for this…
Frozen dew drops
I guess 29 years of Lebron wearing tight sneakers did this to his feet..
Cringe worthy: I don't know why do pics like this piss me off so much
I don't even know how this is possible.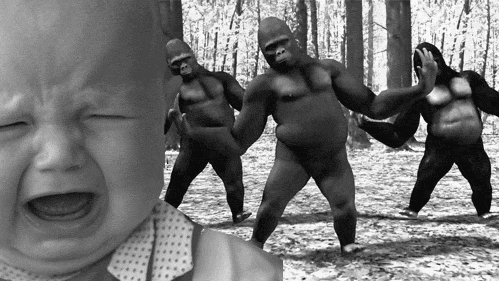 I've ran into this beauty a few times. Each time is more strange then the last.
this is amazing
How do you like my new bra?
Found in the Children's section at a Ross
Arnold Schwarzenegger with his son Patrick and Clint Eastwood with his daughter Francesca circa 1993
Fellow passenger on tram. The smell was deathly.
Hoodie carved from marble
The fact that I'm counting this as a win is embarrassing, but I'm still happy about it.
Probably the most embarrassing moment of my life
Let's be fabulous
1994 was a good year for me
Well, my dad certainly could have gotten arrested