Two weeks later, this deer is still on the side of the road, and someone has way too much time on their hands.
Too bad she doesn't have a cherry anymore to top it off
So.. This just popped up on my news feed.
Nicholas cage surprises us all
A zookeeper in Arizona just uploaded this to facebook.
Found on a pole in Breckenridge, CO
Well, to be honest, that did happen
Vietnam War lighter
Snakes got a mouse.
I'm not suicidal but…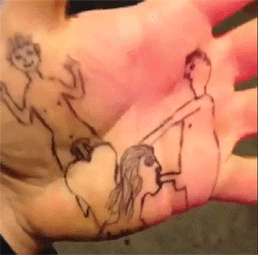 As a young girl I took my fantasy life seriously.