Well I know where I'm going motor boating this weekend.
The real Shrek?
The view is breathtaking.
X rays and pictures of me before and after my spinal fusion
Men Vs Women
I work at a pharmacy, and a patient brought in a manufacturer drug coupon with a really weird image on it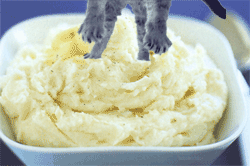 We call remember the first time we got high, don't we?
Jehova's witnesses training center.
That would be my home.
Ambitions
Chaz Bono's beard has come in nicely
Off to Pre-K with my grandmother. 19 years later, off to graduate school.
How I feel about my pregnant hormonal girlfriend.
Beyonce in concert
Perfect Timing
Nobody corrected me until dinner that night..
Floating in midair
It's my 32nd birthday today, and I've surpassed my goal set last year!
Yes…This is a statue of Santa Claus holding a butt-plug.