After a severe allergic reaction to walnuts, this is how they label me in the hospital. People looked at me like I escaped the psych ward.
Halloween costumes from the 1940s
Just walking through the cemetery when I stumbled upon this interesting grave…
Unwelcome mat
Americas hat no more!
Natural Sunflower Eyes
Identical twins may have had some work done.
Cat owner built an outdoor catwalk around his house in Japan
He probably doesn't love his job, but hay, it's in his jeans.
I bet you won't stop watching.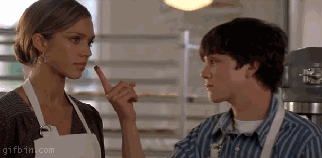 This was at the diner we went to for breakfast
Sheraton hotel, Huzhou, China