A dog walking a pony
The sun peeked through the curtains in just the right way to scare the crap out of me for a split second
Chess set I made out of nuts and bolts
Brian Regan
Oh, Hugh Laurie
How it feels to be almost thirty and buying weed for the first time.
The secret of Pi
Are you sure?
Identical twins (my sisters)
The Digits of Pi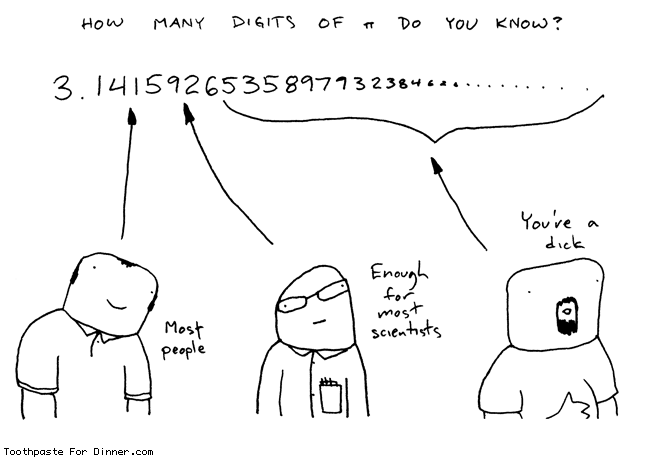 Family Feud
This neighborhood has really gone downhill
I make cheesecakes for a pizza place. Check out the one I made today!
Whenever a ball goes into my neighbors yard, he puts them in his tree so no one can get them back.
They grow up so fast
A friend's niece made this face and this is all we could assume was going through her head.